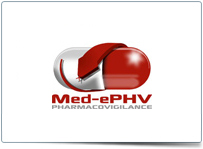 Medicines impact the lives of millions of people and strengthen their well-being, but there are risks involved in their use. Scientists agree that risk assessment during drug development should be carried out rigorously, but identifying safety concerns during clinical trials is complex. Pharmacovigilance is a field of science dedicated to the understanding and prevention of the adverse effects of medicines. The Med-ePHV (Learning and practicing pharmacovigilance in the Mediterranean countries) project, funded under the EU's Sixth Framework Programme (FP6) with EUR 804,420, has proposed an innovative approach to EU pharmacovigilance practice.
Health practitioners and patients are the first to recognise Adverse Drug Reactions (ADR) and to notify the appropriate authorities. But the process is complicated by inefficient delivery of notifications to both national and European agencies.
EU pharmaceutical regulators stress the importance of pharmacovigilance to the well-being of European citizens. Med-ePHV sought to design and implement a cooperative e-learning system that addresses the needs and profiles of Mediterranean-based health practitioners and patients, in particular those from Spain, France and Italy.
The project partners believed their innovative system 'would allow the parties involved to learn and practise ADRs notification at the peripheral edge of the pharmacovigilance systems'.
The team also aimed to develop pharmacovigilance e-learning courses and tutoring strategies that comply with EU legislation and can be adapted to the needs of national implementation schemes. They targeted the testing and validation of the e-learning modules in a representative sample of health practitioners and selected pharmaceutical industry representatives.
Finally, the researchers sought to design a cooperative environment as the central component of an 'application grid' that would be accessible to local health authorities and health practitioners. Partnership agreements would then be forged so that the e-learning modules could be commercially exploited.
Launched in September 2006, the grid-based computing platform included an online pilot for training on ADRs notification and reporting that complied with established international standards, and 'pharmacovigilance e-learning courses and tutoring schemes' that both supported knowledge-based ADRs specification and addressed correlation and standardisation issues.
Participating in the project were the small- and medium-sized enterprises (SMEs) Arisoft Editorial (Spain), Pasteur Mediavita (France) and Gruppo S LAB (Italy). The Spanish group specialises in internet portals targeting the promotion of specialised training programmes in various sectors such as health. Pasteur Mediavita offers specialised, health-related conventional and internet support training, and Gruppo supplies medical information products.
The SMEs worked together with research and technology development groups, including France's National Institute of Health and Medical Research and the University of Pavia in Italy, to make the project a success. The European Forum of Clinical Good Practice also took part by raising awareness of the project's results at the EU level.